OH NOOOOOOOO!!! is this the end for the hottest couple in GLEE history?? the end of Kurt and Blaine relationship?? is Grant Gustin a.k.a Sebastian causing all this chaos?? Darren Criss himself revelas about Klaine's future!
Will they break up? Darren

told

Wetpaint Entertainment, "

I don't know.

We have to find out." BUT! there's more!! Darren also reveal that 'like' Sebastian.
"
I like having Sebastian around. I just like seeing him around. I'm a big fan of Grant. And I think it's time that we shake things up a little bit." TRIANGLE LOVE??? is that want you want to say Darren??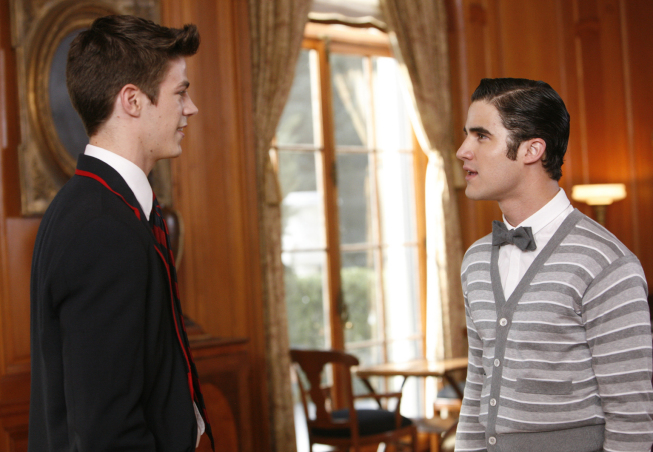 Darren also reveals that he's getting ready for his Broadway debut show, How To Succeed In Business Without Really Trying. "I'm very excited, but I haven't had a chance to even think about it because I'm doing so much with Glee," he admits. "It's just a very busy time of the year. Most of the rehearsals been kind of my own homework at home. And in between takes of Glee."
Talk about Christmas, ONE MORE WEEK! Excited! Darren also excited about GLEE's Christmas episode. "Oh my God. I can't wait to see it. If you're a lover of Old Hollywood like I am, you're going to love this episode."