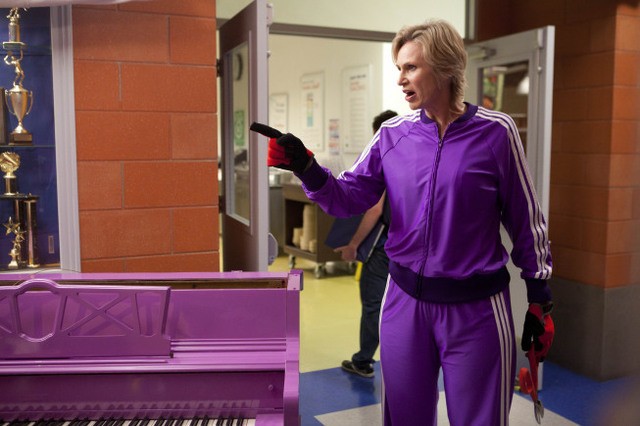 Glee will unveil a piece of bitter moment from Sue's past that led to what she is now. Executive producer Ian Brennan has stated that a November 15 outing of the drama musical series will reveal why the cheer leading team's coach hates musical theater. OUCH! In a flashback scene on the upcoming episode, 16-year-old Sue will be featured performing the title song from "Oklahoma!" on stage. However, a brutal critic broke the young girl's heart. OMG!
In an interview, Jane Lynch said, "Her little heart was broken. Will tells Sue, 'Poor little Susie Sylvester was told she wasn't good, and now she's got to punish the world.' Like a lot of angry people out there, Sue's a wannabe."
Lynch told TV Guide that the role of 16-year-old Sue is 19-year-old Colby Minifie. "I think they did a terrific job casting. She has a great voice and energy," said Jane.